Get up and
running
Choose your DeFi Strategy
Built for builders
Simplify your finances and focus on building
Comprehensive treasury tools
Earn yield on your assets with our DeFi integrations.
Secured using Genosis
Deploy (or import) a Gnosis multisig to manage your guild's assets.
Integrated with DEXs
Diversify your treasury by purchasing tokens directly from Uniswap, Sushiswap etc.
Expenses, simplified
Track incoming and outgoing transactions. Add notes. Schedule mass payouts with one-click.
Easy voting
Gasless voting to help make votes easy and simple. Use our mobile app to vote with ease.
Communicate easily
In-app chat. Mobile app. Discord & telegram bots.
NFT Projects
The only solution you'll ever need. Track royalty income, see your drop's sales and more. Convert your sales to yield-generating assets, pay contributors and more.
Web3 startups
Spin up an investing DAO in seconds. Add colleagues and friends, pool resources and start investing in on-chain and off-chain assets.
From NFTs to crypto to collectibles, there's no asset you can't access. And with access to DeFi yield optimization, create strategies to earn yield together.
DAO Treasuries
Manage your DAO treasury with mesha. Multisig wallets, mass-payouts and scheduled transactions make it incredibly easy for DAOs to manage their treasuries.
Optimize your treasury's assets with yield optimization. And with mesha's gas sponsorship, it no longer means that the executor has to individually pay for gas fees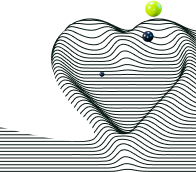 @transacin
WOW, it's a great project. I've been following his progress. I like this project. thank you!
@GamingArchitec
Pretty excited to see where Mesha goes! I am too interested in using your platform in the future. Excellent partnership guys huge congrats to both teams!
@Futuremoney247
"Thanks! I'm honored to be part of Mesha project! Best community! 🙏💪🤝🚀"
@Kryptospherus
"Thanks for giving us such a great opportunity this project going to moon soon @BlackPe57065474 @baklavaspace @JackSpa99287585"
@Luckymei0935
Wonderful project and congratulations to the whole team for their efforts and dedication and commitment. Thanks for giving this opportunity. Let's go to moon!
@ankrdao
The project is very well done, I fully support the work and congratulations to the administrators and the heads of the project for carrying out an excellent project!
@transacin
WOW, it's a great project. I've been following his progress. I like this project. thank you!
Backed by: